'Tragic and deeply upsetting': 2021 deadliest year on record for transgender people in US – USA TODAY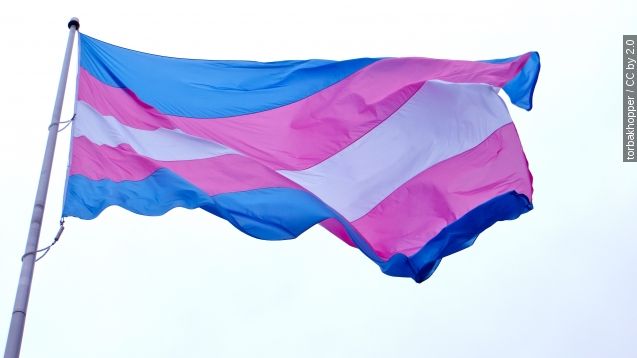 With this month's killings of transgender women in South Carolina, Florida and Pennsylvania, 2021 is now the deadliest year for transgender and gender nonconforming people in the United States, a grim milestone as the community prepares to mark its annual Transgender Day of Remembrance and Resilience on Saturday.
"We are at a tragic and deeply upsetting moment," said Joni Madison, interim president of Human Rights Campaign, the nation's largest LGBTQ advocacy group, which has tracked such fatalities since 2013.
The killings of Marquiisha Lawrence, 28, Jenny De Leon, 25, and Angel Naira, 36, bring the year's total to 47, the organization said. The count now exceeds 2020's high of 44, a number that has been rising steadily in recent years.
And such tallies, the organization said, don't include victims who are misgendered by authorities, as Lawrence initially was, or whose deaths go unreported.
De Leon, a Latina transgender woman, was found dead Nov. 2 in Tampa, according to Equality Florida. Meanwhile, Lawrence, a Black transgender woman, was found dead at her Greenville, South Carolina, home on Nov. 4 after what authorities said was an altercation with two other people.
Naira, a Black transgender woman who worked in home health care, was found fatally shot at her home in Aliquippa, Pennsylvania, the organization announced Thursday.
In a statement, Madison attributed the continuing violence to rising transphobic rhetoric "stoked by people who hate and fear transgender people and the richness of their experience."
"Dehumanizing rhetoric has real-life consequences for the transgender community," she said, noting the recent wave of anti-transgender bills introduced in state legislatures nationwide. "They have attacked transgender people's right to health care, right to exist in public and right to live openly, with the ultimate goal of dehumanizing and erasing their lives and experiences."
Eboni Sinclaire, Lawrence's trans mother, a term used by some in the community to refer to someone who helped them through the most difficult stages of transition, recalled Lawrence's "infectious smile and heart of gold" and worried that she was killed "for accepting who she was and living her truth," the HRC said.
"We must commit to honoring trans lives and ending the horrific epidemic of violence that plagues our community," said Tori Cooper, community engagement director for the Transgender Rights Initiative, a program of the Human Rights Campaign Foundation.
A call for federal action
At a White House press briefing last week, White House press secretary Jen Psaki called the record death count "devastating." 
"That's terrible and heartbreaking to hear," Psaki said. "It is a commitment of the president to address violence, address threats to transgender people and anyone who's facing those threats."
Earlier this year, President Joe Biden, in his first joint address to Congress, spoke directly to the nation's transgender community, saying: "I want you to know your president has your back."
While the administration has made strides, some activists feel political leaders still haven't done enough to back up those words.
"With statements like that, there has to be tangible results," said Bamby Salcedo, president and CEO of TransLatin@ Coalition, a trans support organization in Los Angeles.
While the transgender community has enjoyed rising visibility, said Salcedo, a trans woman originally from Guadalajara, Mexico, that visibility has come with a backlash.
She called on national leaders to address the crisis by declaring a state of emergency, as Puerto Rico did earlier this year in response to a spate of gender-based violence. Government leaders there ultimately approved $7 million in funding for programs to combat the crisis.
Similarly, Salcedo said, U.S. leaders "really need to call attention to the injustices we experience." Furthermore, they need to invest in organizations providing the transgender community with the social support necessary to keep people off the streets and out of risky situations, she said.
She noted the case of one of her organization's own staffers: Daniela Hernandez, a transgender woman in her 40s who was brutally attacked last year at a Los Angeles park. Hernandez, traumatized after the attack, was embraced by the organization and ultimately became an employee, helping other transgender individuals as she worked through her recovery.
"She became empowered," Salcedo said. "If we're able to take people away from the streets and provide them with jobs and housing and access to health care, the basic things people need, we're obviously diminishing their risk."
Since 2013, more than 250 transgender individuals have been killed in 37 states, said Human Rights Campaign spokesperson Laurel Powell. Transgender women of color account for four of every five victims, she said.
These instances of fatal violence are part of a cycle of stigma that transgender people face, including lack of family acceptance, a hostile political climate and denial of opportunities, Powell added.
"If you're being bullied in school, you're less likely to graduate," she said. "If you're discriminated against in housing, you're more likely to face housing insecurity. All of this leads to increased risk factors such as poverty, homelessness and a higher risk of violence."
Three of every four transgender people killed in the United States are killed by guns, according to Everytown for Gun Safety, a nonprofit organization dedicated to gun control. Black trans women account for most of the trans deaths from 2017 to 2020 despite comprising just 16% percent of the trans population.
"We simply have not seen the action needed to end the silent epidemic of violence," Victoria Kirby York, deputy executive director of the National Black Justice Coalition, said in a statement. "Our trans siblings are not safe, their needs are not being met, and we all need to come together and fight with them."