The Tokyo Summer Olympics: Live updates – CNN International
5 hr 16 min ago
USA Basketball defeated by France for first Olympic loss since 2004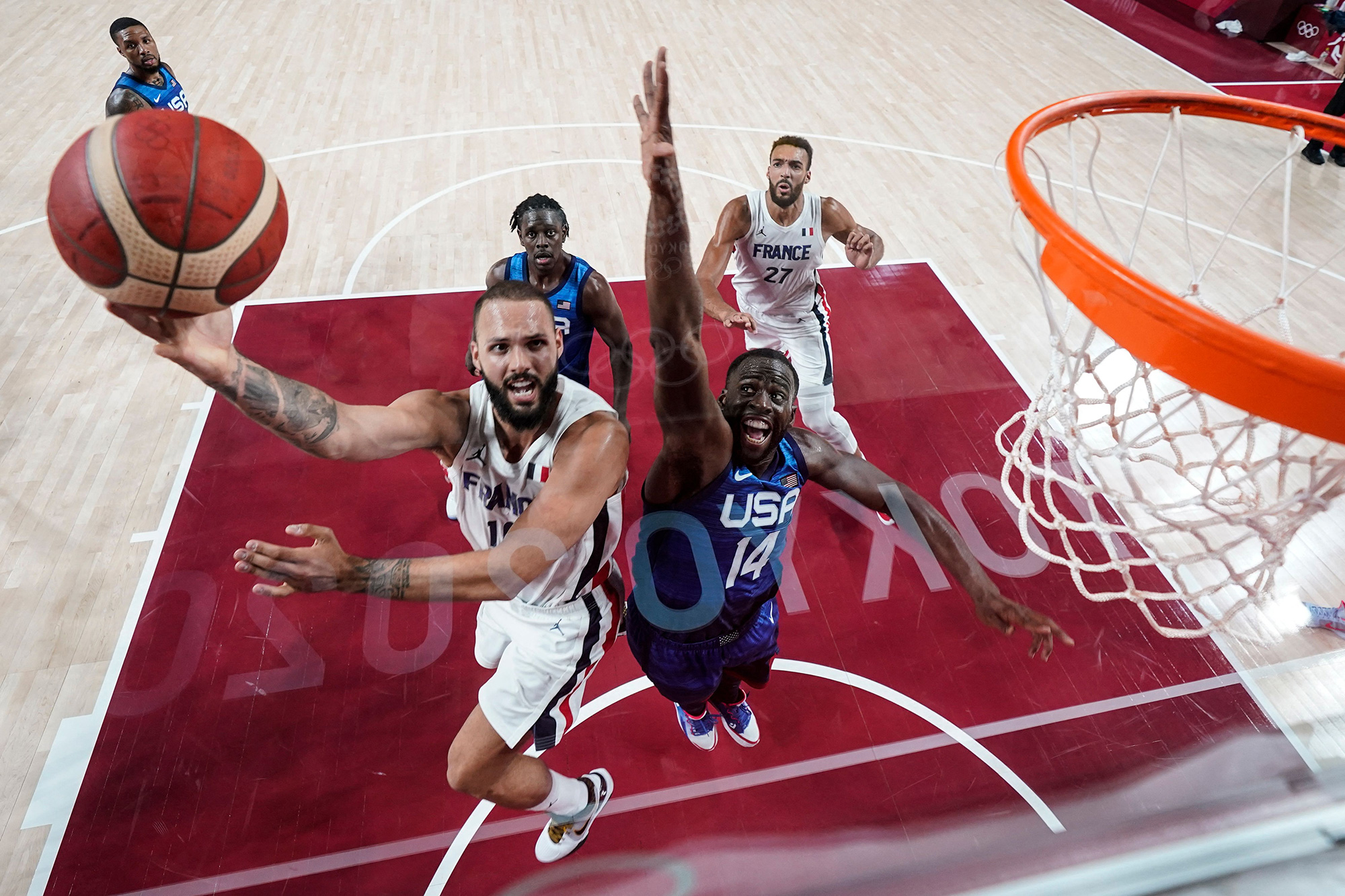 The United States men's basketball team was defeated by France 83-76 in the team's opening game of group play. 
The loss snaps a 25-game win streak dating back to the 2004 Summer Games in Athens when Team USA lost to Argentina.
France ended the game on a 16-2 run to seal the win, behind Evan Fournier's team-leading 28-point effort.
Team USA will next play Iran on Wednesday.
5 hr 10 min ago
Here are the gold medal winners at the Olympics
From CNN's Wayne Sterling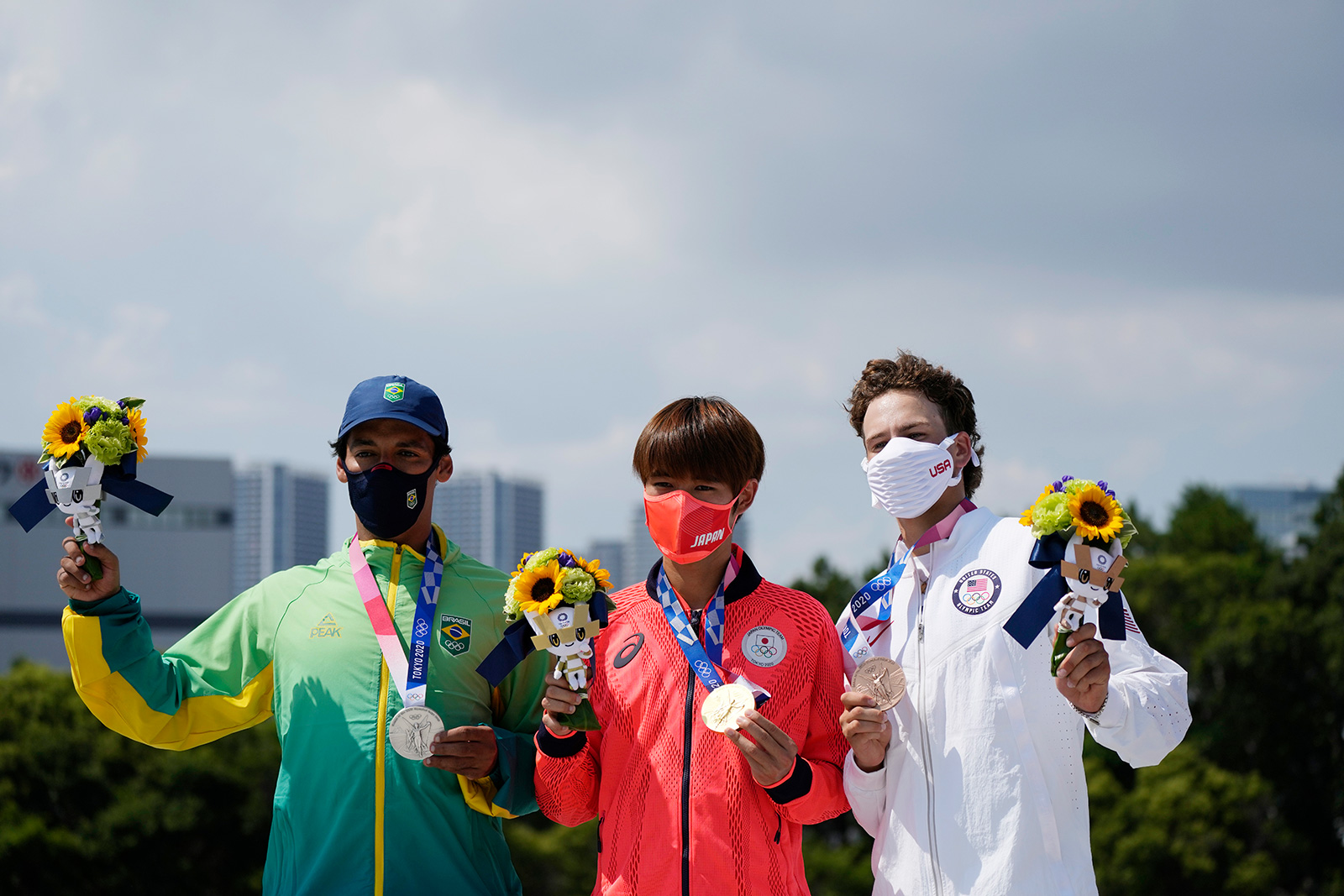 18 gold medals have been awarded so far at the Olympic games. Here's a round-up of the winners of gold so far:
Archery 
Women's Team: Republic of Korea
Cycling
Women's Road Race: Anna Kiesenhofer, Austria
Diving
Women's Synchronised 3m Springboard: China 
Fencing
Women's Foil Individual: Lee Kiefer, USA
Men's Epee Individual: Romain Cannone, France
Judo
Women's -52kg: Uta Abe, Japan
Men's -66kg: Hifumi Abe, Japan
Shooting 
Women's 10m Air Pistol: Vitalina Batsarashkina, ROC
Men's 10m Air Rifle: William Shaner, USA
Skateboarding
Men's Street: Yuto Horigome, Japan
Swimming
Men's 400m Individual Medley: Chase Kalisz, USA
Men's 400m Freestyle: Ahmed Hafnaoui, Tunisia
Women's 400m Individual Medley: Yui Ohashi, Japan
Women's 4 X 100m Freestyle Relay: Australia
Taekwondo
Women's -57kg: Anastasija Zolotic, USA
Men's -68kg: Ulugbek Rashitov, Uzbekistan
Weightlifting
Men's 61kg: LI Fabin, China
Men's 67kg: Chen Lijun, China
Read more about the Olympic games here and check out the medal count here.
5 hr 16 min ago
Here's who is leading in the medal count after Sunday's events
After the completion of Sunday's events, China currently edges the US in the medal count, with six gold medals and 11 total.
The US is just behind with 10 total medals, four of them gold.
Japan is currently second to China with five gold medals so far at the games.
Here's a snapshot of the leaders in the medal count after Sunday: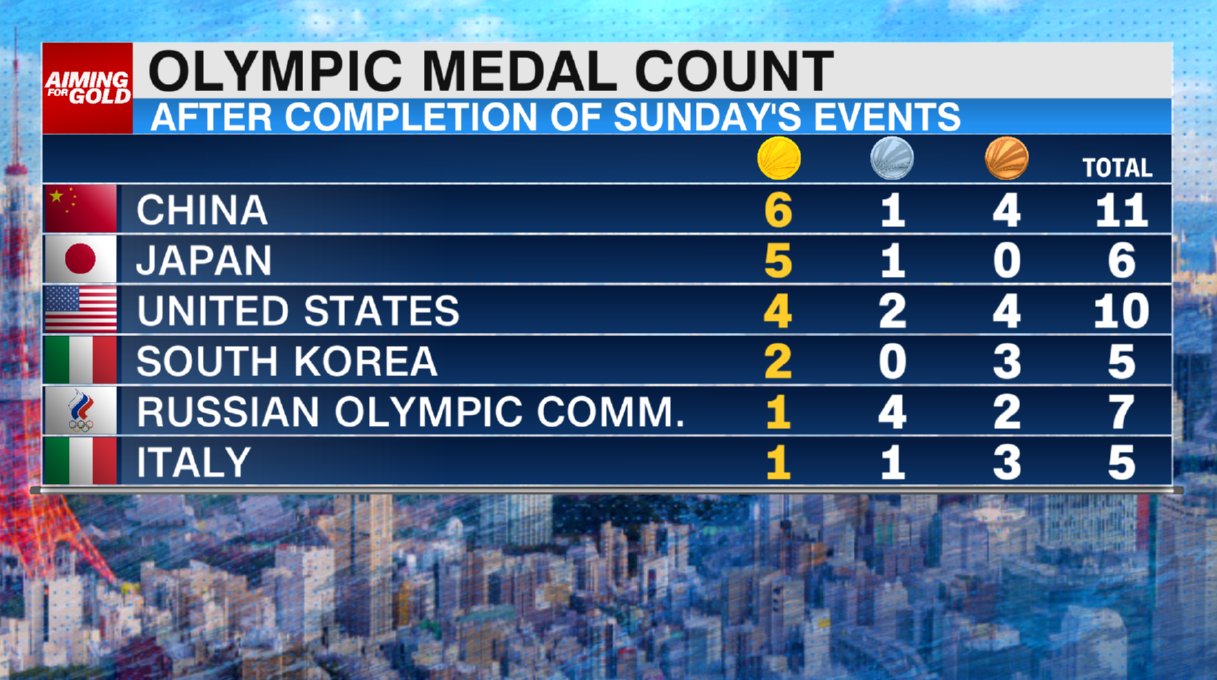 5 hr 37 min ago
Anastasija Zolotic becomes first American woman to win Olympic gold in Taekwondo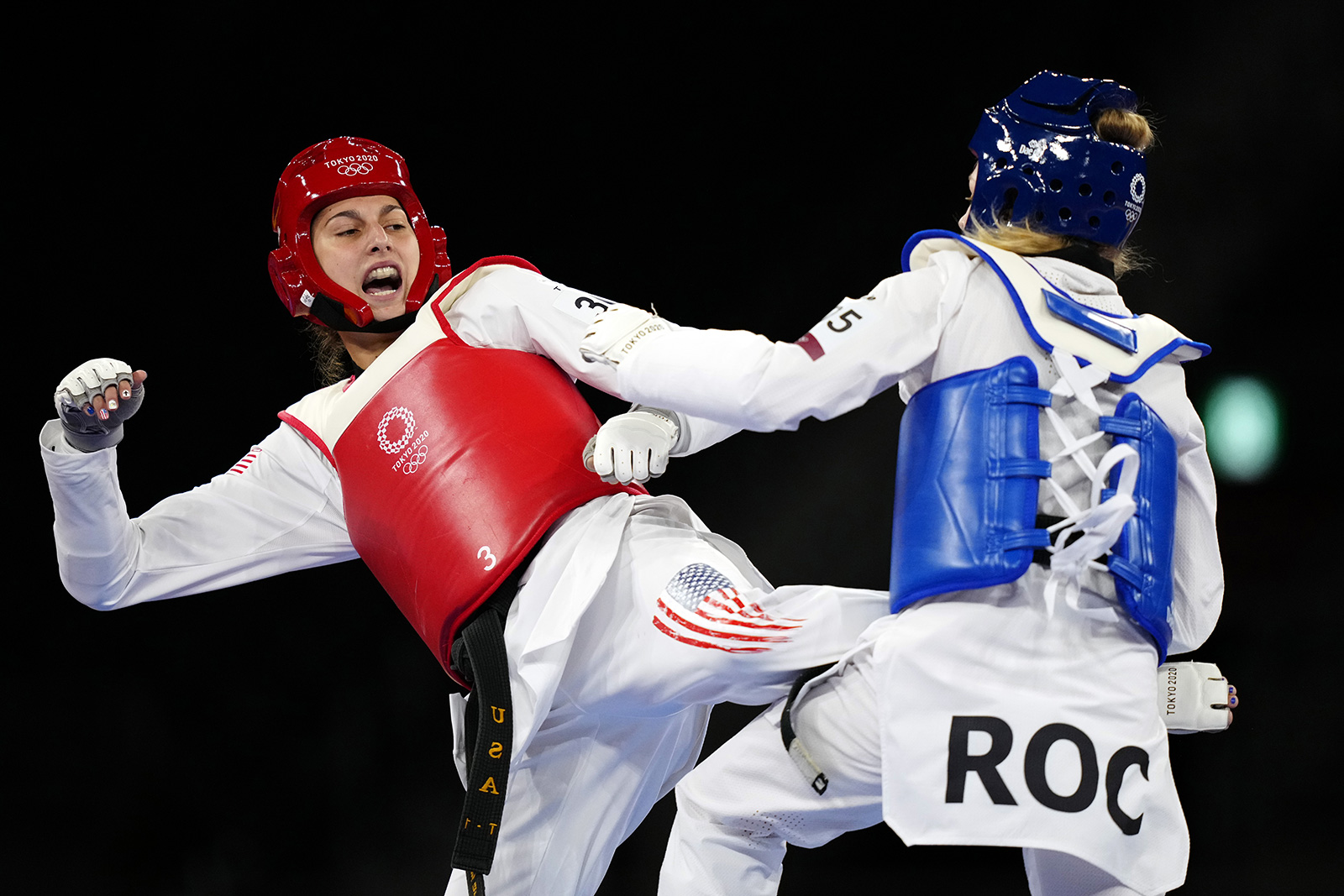 American Anastasija Zolotic won gold in the women's -57kg Taekwondo event after beating Russian Olympic Committee's Tatiana Minina, who claimed silver, 25-17 at the 2020 Tokyo Olympics.
Zolotic is the first US woman to win Olympic gold in Taekwondo.
The United States captured its fourth gold medal of the Summer Games and the nation's tenth overall.
Bronze went to Hatice Ilgun of Turkey and Chinese Taipei's Lo Chia-Ling.
6 hr 18 min ago
Pope says the Olympics is a sign of hope in the time of the pandemic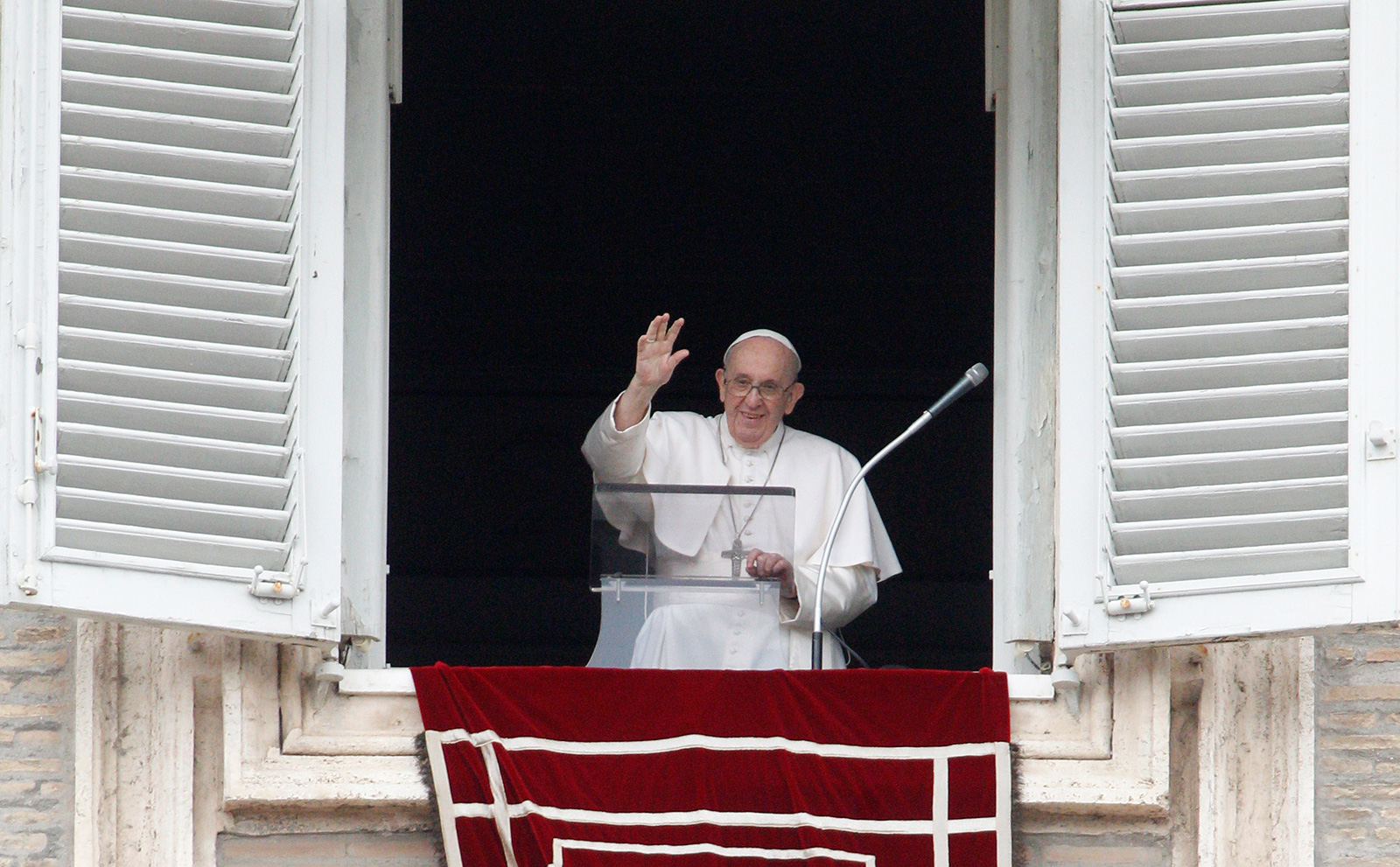 Pope Francis blessed the organizers, athletes, and those involved in the Tokyo 2020 Olympics during his Sunday blessing. 
"In this time of the pandemic, these Games are a sign of hope, a sign of universal brotherhood in the name of healthy competition," the Pope said.
Here's some more from the Pope's blessing: 
"In recent days, torrential rains have hit the city of Zhengzhou, in the province of Henan in China, causing devastating floods. I pray for the victims and their families, and I express my closeness and solidarity to all those who suffer from this calamity. Last Friday the 32nd Olympics opened in Tokyo. In this time of pandemic, these Games are a sign of hope, a sign of universal brotherhood in the name of healthy competition. God bless the organizers, the athletes and all those who collaborate for this great sports festival."
6 hr 34 min ago
Fencer Lee Kiefer is the first US woman to win gold in individual foil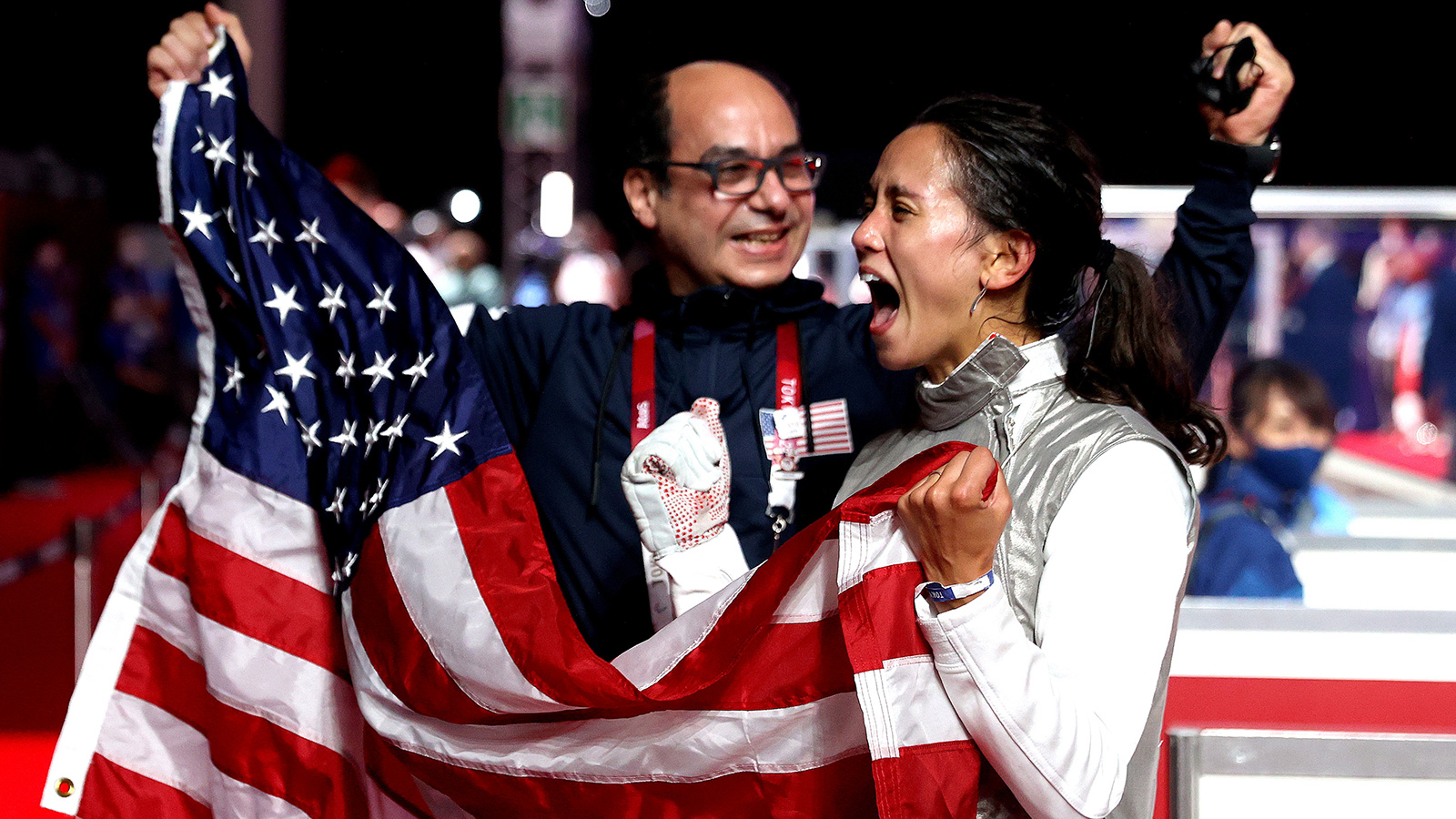 American fencer Lee Kiefer is the first US woman to win a medal in individual foil.
Kiefer won gold after defeating Inna Deriglazova of the Russian Olympic Committee (ROC), who claimed silver, 15-13 at the 2020 Tokyo Olympics.
United States captured its third gold medal of the Summer Games and the nation's ninth overall.
ROC's Larisa Korobeynikova took bronze.
6 hr 32 min ago
Simone Biles on US women's gymnastic team's errors in qualifying: "there are little things we need to work on"
Gymnast Simone Biles commented after she and her teammates faltered in the early rounds of women's artistic gymnastics qualifications at Ariake Gymnastics Centre on Sunday.
"I feel we did a pretty good job. Obviously, there are little things we need to work on, so we'll go back and practice and work on that, just so we can do our best performance at team finals (on Tuesday), because that's what matters. We're really striving for top three (finish)."
The US team currently stands in second place behind ROC after three of five subdivisions.
US high-performance team coordinator Tom Forster said the team "had great performances today and some not-so-great ones, but the errors we made are mental."
"These girls have been training incredibly well, so it's things we have some time to work on before finals, and we'll do it," he said.
On the reasons for the USA team's errors, which included some extra steps and unsteady landings, Forster said, "If you've ever been in competition, it's just nerves of being in competition."
Forster said that Biles' errors, including taking three large steps on her balance beam dismount, was a "surprise," adding, "I've never seen her do that before."
"That was a surprise. She's been incredibly consistent and I'm sure she feels bad, but I'm super proud of the way she trained. She's been a great leader for us. Sometimes, just like in other sports, great athletes drop the ball in the end zone or a quarterback throws an interception. It happens. Those steps are mental errors."
He said the second-place position in qualifying could be "a great awakening" for the US team.
7 hr 18 min ago
Stefanos Tsitsipas hopes to emulate gold medal-winning grandfather
From CNN's Matias Grez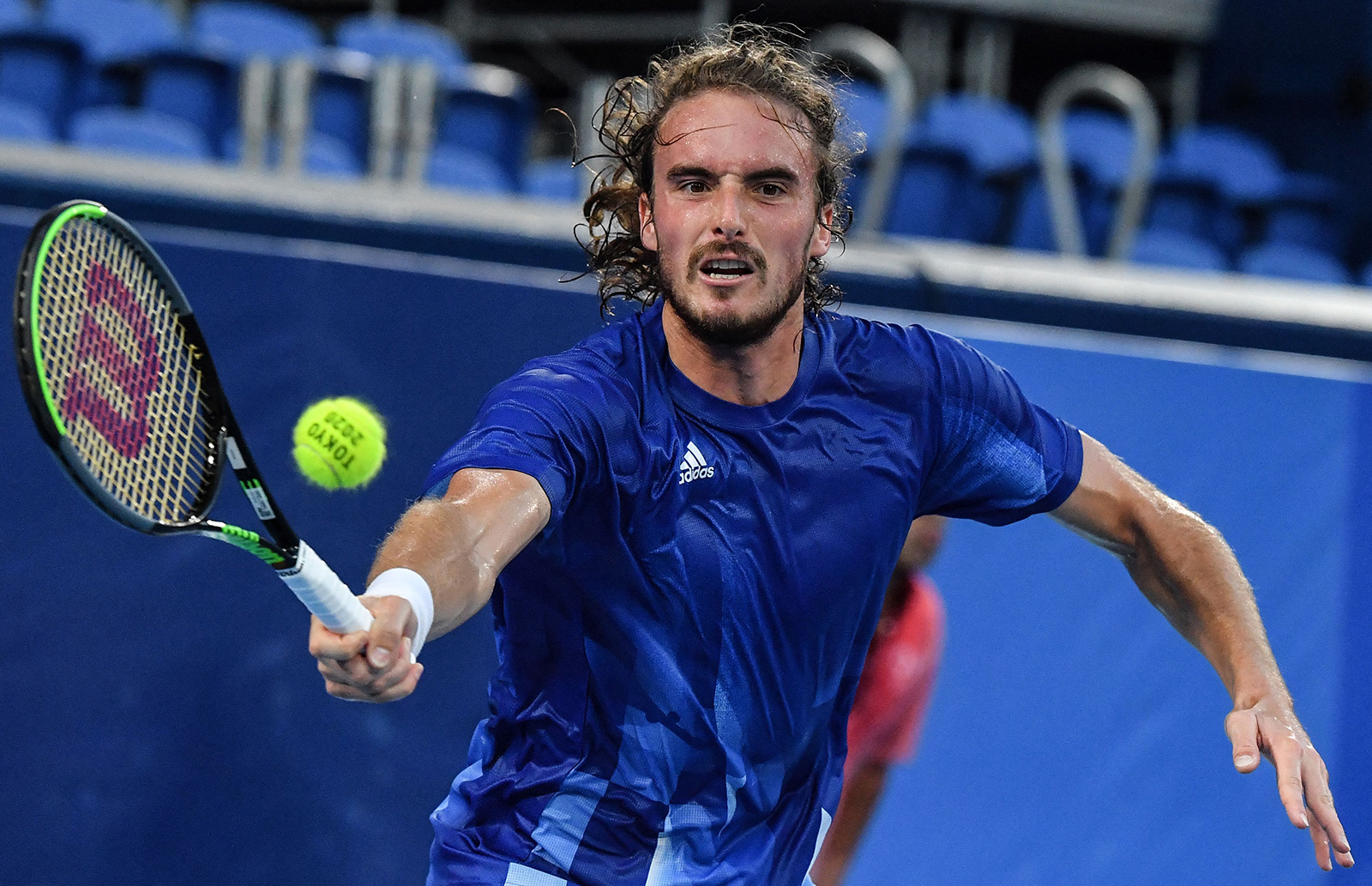 Greek tennis star Stefanos Tsitsipas is hoping to follow in the footsteps of his grandfather, who won a gold medal the 1956 Olympic Games in Melbourne.
Sergei Salnikov, Tsitsipas' paternal grandfather, was a footballer and part of the Soviet Union national team that was crowned Olympic champion 65 years ago.
"I never had the opportunity to meet him," Tsitsipas said of Salnikov, who passed away in 1984.
"My mom told me stories of his career and how he got it [gold] … he kind of inspires me in a way. I know what kind of athlete he was, with all the achievements and all the trophies. I'm proud of him.
"It's something good, a legacy that is being carried on in the family. I'm happy to be the next in the family to be competing at the Olympics."
Tsitsipas came through a tough opening round match against Germany's Philipp Kohlschreiber, winning 6-3 3-6 6-3 to become the first Greek man to win a singles match at the Olympics since 1924.
"I'm happy with the way the game evolved," he said. "I got the game back into my hands, especially after having such a poor first set." 
Players are banned from receiving on-court coaching at matches, something Tsitsipas doesn't agree with.
"Many people say it's an individual sport and we should be finding solutions on our own, but you have Formula One and other individual sports that get not just coaching, but loads of coaching," he argued.
"I see no reason to have a specific time during a match when you can have your coach come and coach you.
"There are so many people watching [tennis matches]. Sometimes I feel anyone can hire anyone and coach you without the umpire knowing. Things like this can happen, trust me."
8 hr 34 min ago
Abe family wins two gold medals for Japan
From CNN's Matias Grez
Sunday is proving to be a fruitful day for Japan at its home Games, but in particular for the Abe family with siblings Uta and Hifumi crowned Olympic champions within an hour of each other.
Uta took gold in the women's -52kg category while her older brother Hifumi topped the podium in the men's -66kg category.
It takes Japan's gold medal haul to five — and six medals overall.
In the men's -66kg, Georgia's Vazha Margvelashvili took silver and the bronze medals went to An Baul of South Korea and Brazil's Daniel Cargnin.
France's Amandine Buchard took silver in the women's -52kg category, with Chelsie Giles of Team GB and Italy's Odette Giuffrida taking the bronze medals.