Follow The Visits: Ten Miami targets that made multiple visits to UM this month – 247Sports
In the world of college football recruiting, actions speak louder than words. 
That's why the 'follow the visits' mantra of forecasting where prospects will end up is a cliche–but one that rings true. 
This article looks to highlight ten UM targets that made multiple visits to Miami during the open recruiting month of June–which is a strong indication that the Hurricanes are trending in a positive direction for these players. 
Miami is looking to add a flurry of commitments during the month of July with numerous prospects that have visited the UM campus set to make their college decisions after seeing schools in June. 
As things stand now, UM only holds three commitments: four-star QB Jacurri Brown, four-star CB Khamauri Rogers, and three-star WR Landon Ibieta. 
UM's class currently ranks No. 58 overall in the country. 
Head coach Manny Diaz has embraced a patient approach to adding commitments during the 2022 cycle because in-person contact just opened up during the month of June and thus the evaluation process has just begun. 
"This cycle is going to be unique and different," Diaz said. "We are still a long, long way from signing day. What the 2022 and 2023 class have gone through makes things different for these cycles with not only recruitments but also evaluations. I do like where we are positioned right now. 
"Signing day is a long way away and there is a lot of ball to still be played. I think this 2022 cycle in general is going to be unique with twists and turns."
While Miami has the least amount of commitments amongst ACC teams at this stage, the Hurricanes are trending up for many top targets. 
Read on for a look at some of those targets that made multiple stops to the UM campus in June.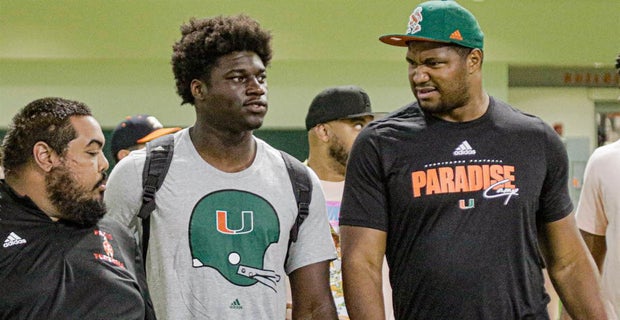 June Visit Count: Five (at least)
The Miami Hurricanes were able to get five-star defensive lineman Shemar Stewart on campus five times (and maybe more) during the month of June—and UM still hasn't burned their official visit with him. Stewart landed 247Sports Crystal Ball predictions to Miami from recruiting analysts Steve Wiltfong and Andrew Ivins because the interest from Stewart is real. While Miami leaves the month of June as the favorite to land Stewart, it is worth noting that Stewart wants to see success on the field this season. If the Hurricanes have a strong 2021 campaign, Stewart will likely be in UM's class.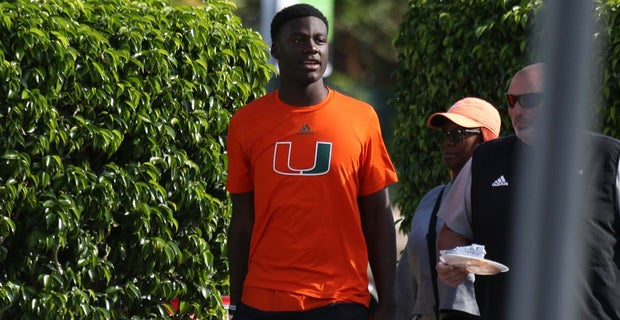 June Visit Count: Three
The Hurricanes were able to get Kelly on campus three times within the first ten days of June, including a one-on-one workout with defensive line coach Jess Simpson. Kelly took official visits to Indiana, LSU, and Oregon during the month of June and he has an official visit set up to Florida State on September 5th, when the Seminoles host Notre Dame during their season opener. The Hurricanes would love to land a defensive line class that features both Shemar Stewart and Kelly.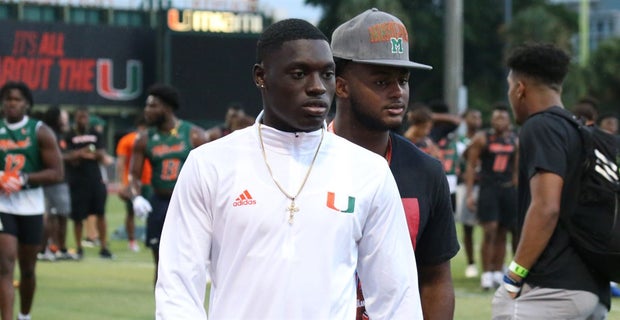 June Visit Count: Four
Bissainthe is Miami's top linebacker target and the Hurricanes were able to get him on campus for an unexpected fourth time during the final weekend of the month when he cut his trip to Florida State short to attend Paradise Camp. Bissainthe attended UM's cookout on June 1st had a mid-month official visit, and then attended Paradise Camp. Bissainthe plans to make a college decision late in the process and this recruitment looks like it is going to be a Miami-FSU battle.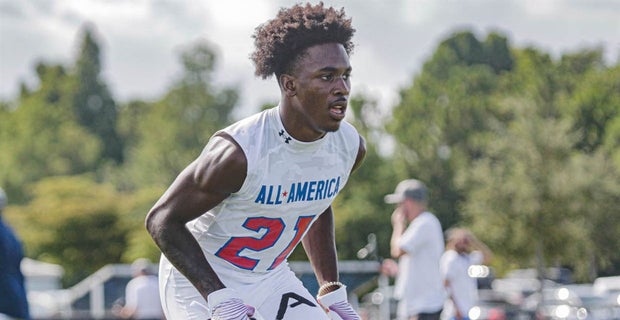 June Visit Count: Two
Rogers is from the state of Mississippi, but he found a way to make two trips to the UM camps and spend close to five days in Miami. Rogers committed to Miami during his official visit, which was his second trip to Coral Gables this month. He is an example of why following the visits matters—especially for prospects from outside of the South Florida region. The Hurricanes were able to get a Top 100 cornerback on campus multiple times and lock him in with a commitment.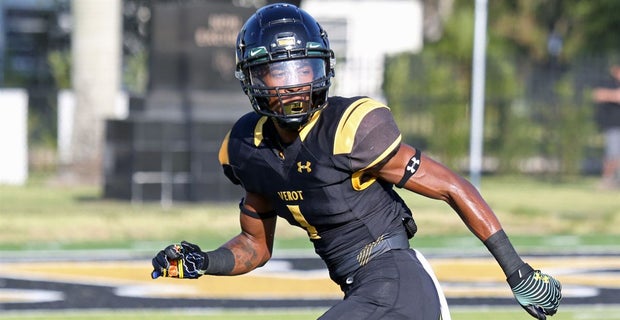 June Visit Count: Three
Graves isn't from the South Florida region, he hails from Southwest Florida in Ft. Myers, but the Hurricanes have been able to get him on campus plenty of times this month as well. Graves attended Miami's cookout on June 1st and then had a quick turnaround on his official visit during the June 4th weekend. Graves then returned to UM for a private workout with coaches Travaris Robinson and DeMarcus Van Dyke. Graves has also taken official visits to LSU and South Carolina during June. He is set to make his college announcement on July 9th and Miami is the leader in the crystal ball. 
June Visit Count: Two
Durant visited UM for two days on June 1st and June 2nd and during that time the Hurricanes were able to put him through a one-on-one workout to gain a better understanding of his ability. Miami came away impressed by his twitch off the snap and they feel like his frame can fill out, which would make him an athletic 300 pound three-technique. UM was then able to convince him to cancel his official visit to West Virginia in order to visit Coral Gables during Paradise Camp weekend and now he is set to make his college decision soon. The Hurricanes are considered the favorite to earn his pledge.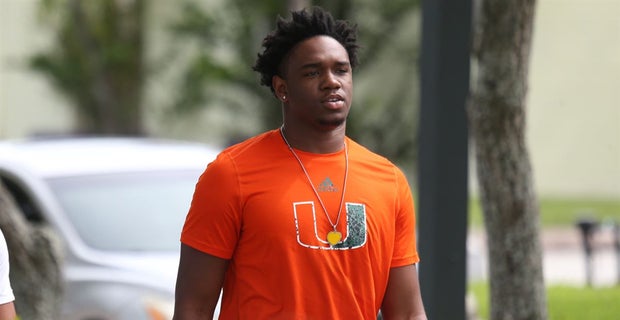 June Visit Count: Three
Establishing strong relationships early in the recruiting class is always vital. The Hurricanes will likely pass on the running back position for the 2022 cycle because UM added former Tennessee signee to the roster earlier this summer. Fletcher is Miami's top running back target for the 2023 cycle and the Hurricanes are considered an early team to beat because of the attention the staff is already giving him. Fletcher has made three trips to Coral Gables during the month of June. At 6-feet-2 and 225 pounds, Fletcher is a massing running back that has all the tools to be a big time player.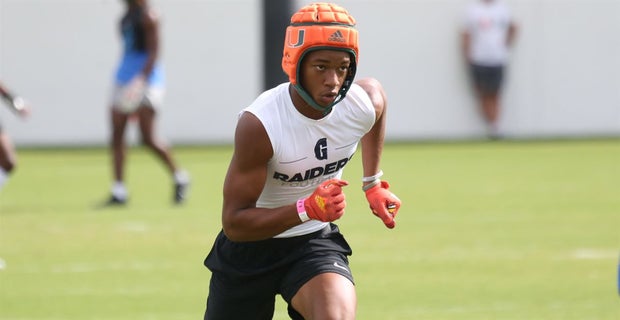 June Visit Count: Four
The class of 2023 is loaded at wide receiver in South Florida and the state of Florida. Brown is one of the top receiver prospects in the class and you could argue his upside is as high as any of the receivers. Brown attends Gulliver Prep, which is not far from UM's campus at all and the Hurricanes have done a nice job of showing him plenty of attention. Brown has been in Coral Gables multiple times this month and the Hurricanes are doing an excellent job at establishing a strong relationship.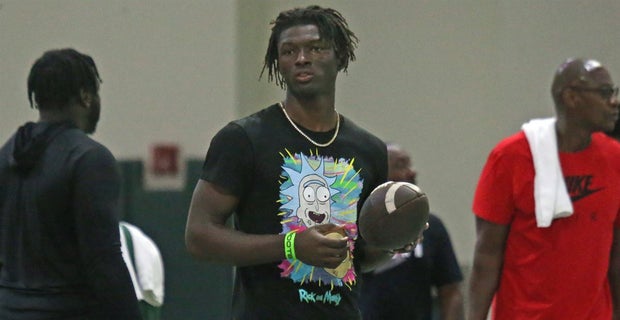 June Visit Count: Three
Williams is a big time outside receiver that has an impressive combination of size and speed at 6-feet-3 and 195 pounds. Williams has been on Miami's campus multiple times this month and the Hurricanes feel good about their standing with Williams at this time (though this recruitment is going to be a competitive one with programs like Alabama and Florida also showing plenty of early interest).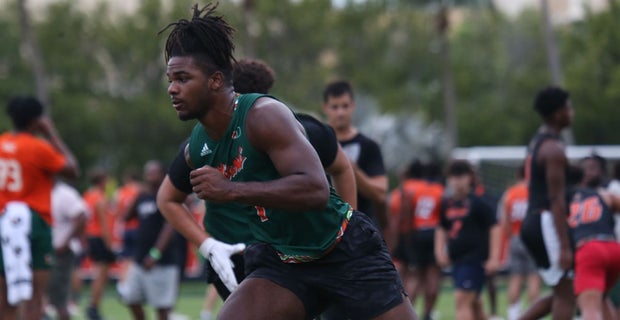 June Visit Count: Two
Denaud projects as one of the twitchiest edge rushers in the state of Florida for the 2023 class and the Hurricanes have done a nice job of already establishing a relationship between he and Jess Simpson. Denaud worked out for UM at a regular Manny Diaz camp and then returned for Paradise Camp a couple weeks later. Denaud also visited Florida, Mississippi State, and Georgia Tech during the month of June.